I'm really happy to be able to share with you the first publication from Man Body Spirit: The Power Up Your Life Workbook.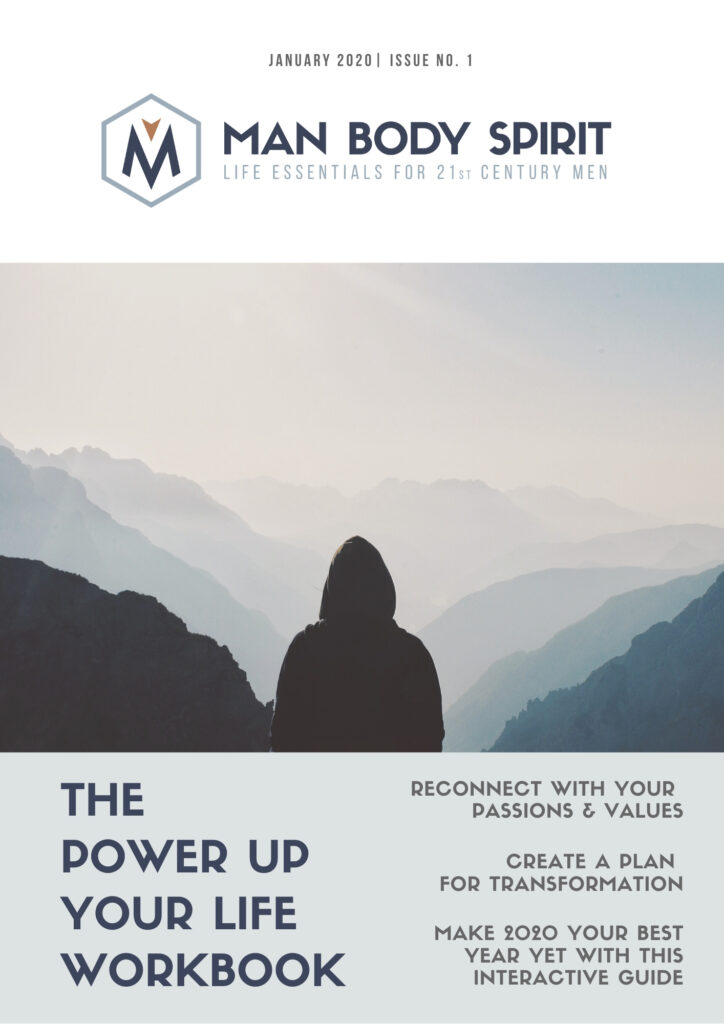 Within its pages I want to share with you the steps I took to rebuild my life and guide me to previously unimagined heights and happiness after a period of personal tragedy and years of feeling lost.
I'll walk you through how I built new foundations that have helped me understand and live true to my values, set and achieve exciting goals, and develop the daily habits that have shifted my mindset to the point that now anything seems possible.
These simple exercises have helped me gain focus, clarity and energy, reduce stress and anxiety, experience a much greater sense of contentment, freedom and direction, and live with the confidence of somebody who knows where they're heading.
The Power Up Your Life Workbook is free for the first 1,000 downloads to our most loyal readers, after which point it will become a paid-for product.
So, download it today using the form below.