I've previously written about what it means to be a conscious or ethical consumer. And a number of ways to become a more conscious and ethical consumer too. What follows is my ever-growing list of conscious brands making and selling ethical, sustainable, eco-friendly, fair trade or natural fashion for men, in Europe.
Finding good quality ethical men's fashion in a primarily women-first marketplace can be time consuming, but I've tried to make it as fast as possible to find the clothes you need in the style you want. And with so many exceptional brands in Europe, there's no need to compromise your ethical choice by shipping from the USA or Australia.
If you want to read my Ultimate List of North American Ethical, Sustainable Eco-Friendly or Natural fashion brands, click here.
I'll add to this list as and when I come across new brands, so if you represent or know of any brand that should be here, please email me at manbodyspirit@gmail.com
Note: I have no affiliation with any of these brands, except adidas, and have not necessarily tried the goods of all of them.
General Fashion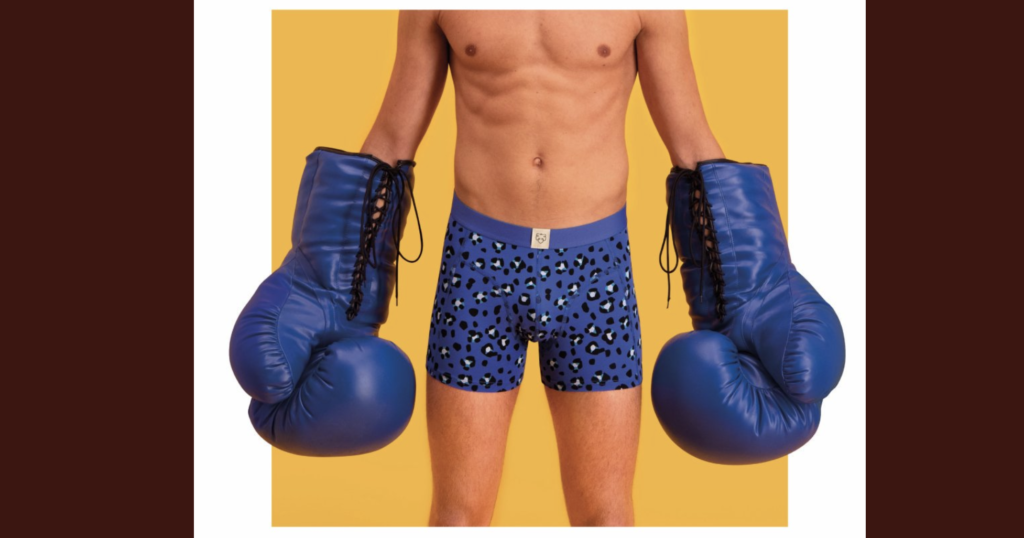 A-Dam Undies create colourful sustainable underwear and swimwear with characterful designs made from innovative materials. They use only GOTS certified organic cotton, which means it is grown without chemicals or pesticides, guarantees excellent labour conditions, and sets the highest standards in terms of social responsibility and sustainability throughout the supply chain.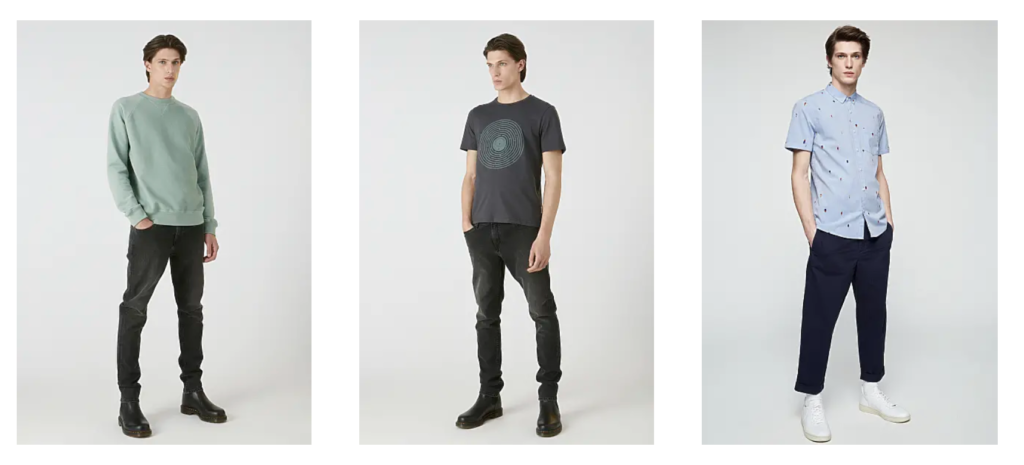 German fashion label Armed Angels produce stylish, organic and fair fashion, across T-shirts, shirts, sweats, knitwear, denim, coats and more, combining fair working conditions and sustainable, high quality materials with beautiful design. With a focus on on modern, contemporary collections at affordable prices, their collections span men, women and childrens.
Using only sustainable materials such as organic cotton, organic linen, organic wool, recycled polyester, Lenzing Modal® and Tencel®, I have a growing collection of Armed Angels garments in my wardrobe – and can vouch for the fact that they are very well made and stylish to wear.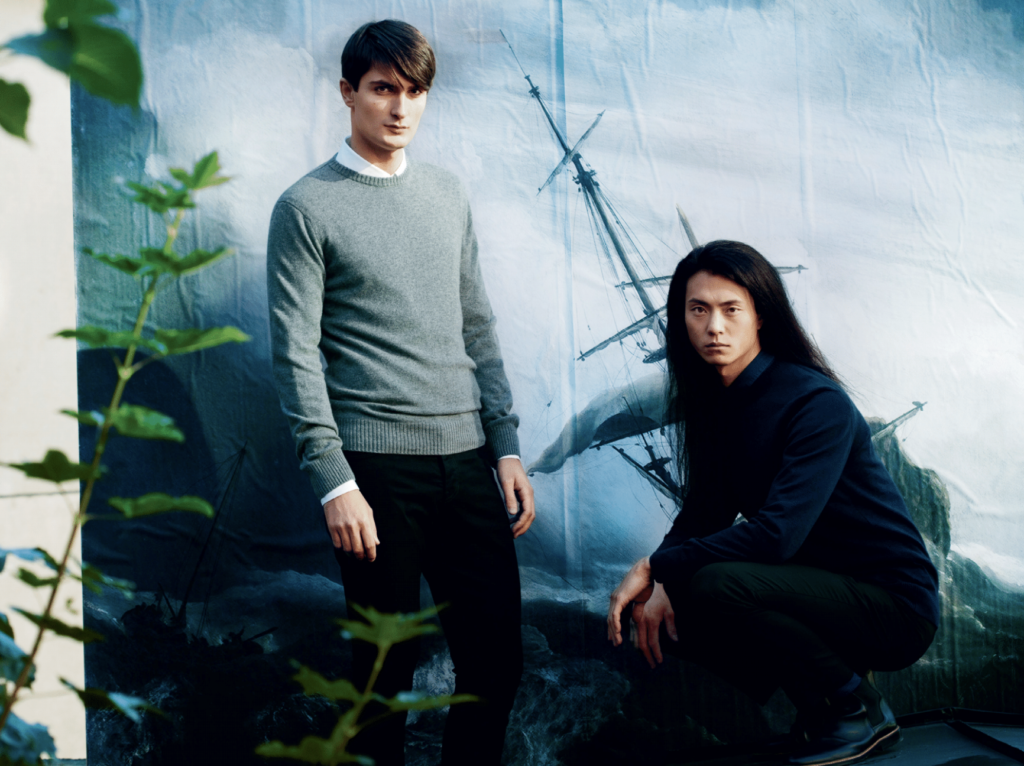 From t-shirts, chinos & sweatshirts, to socks, belts & beanies Swedish label Asket makes stylish mens pieces to build a flexible wardrobe of what they call 'meaningful essentials' that stand the test of time – both in terms of craftsmanship and design.
The passionate team are on a mission to slow down fashion, rejecting the disposable nature of fast fashion, and encouraging shoppers to reduce their impact and be conscious of fair labour conditions.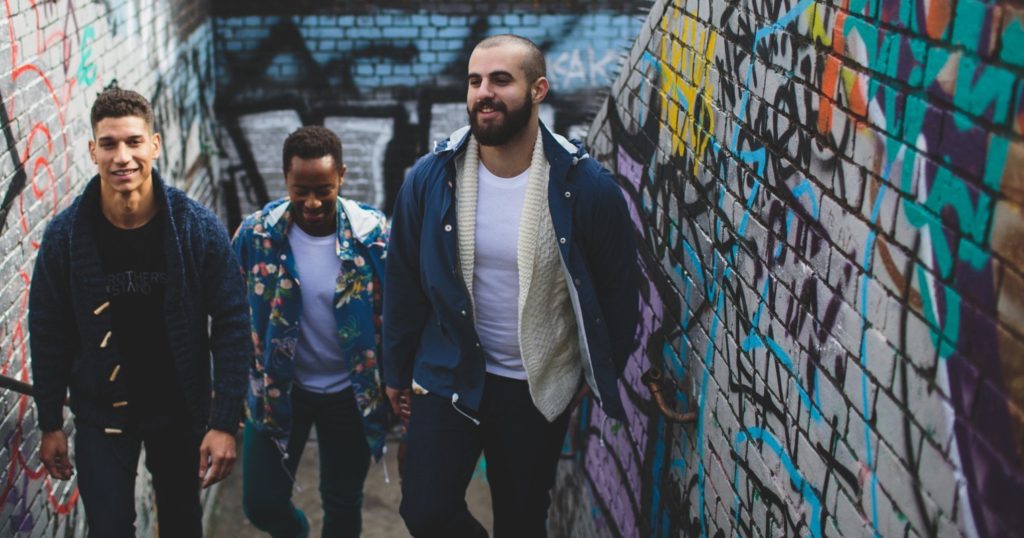 With a mission "to support you in building a wardrobe of stylish and sustainably made menswear", UK menswear store Brothers We Stand began as an ethical fashion blog, but quickly turned their subject matter expertise into an online store stocking handpicked labels from around the world that match their ethos.
All curated products meet their three key criteria of: Ethical Production, Designed to Please, and Created to Last.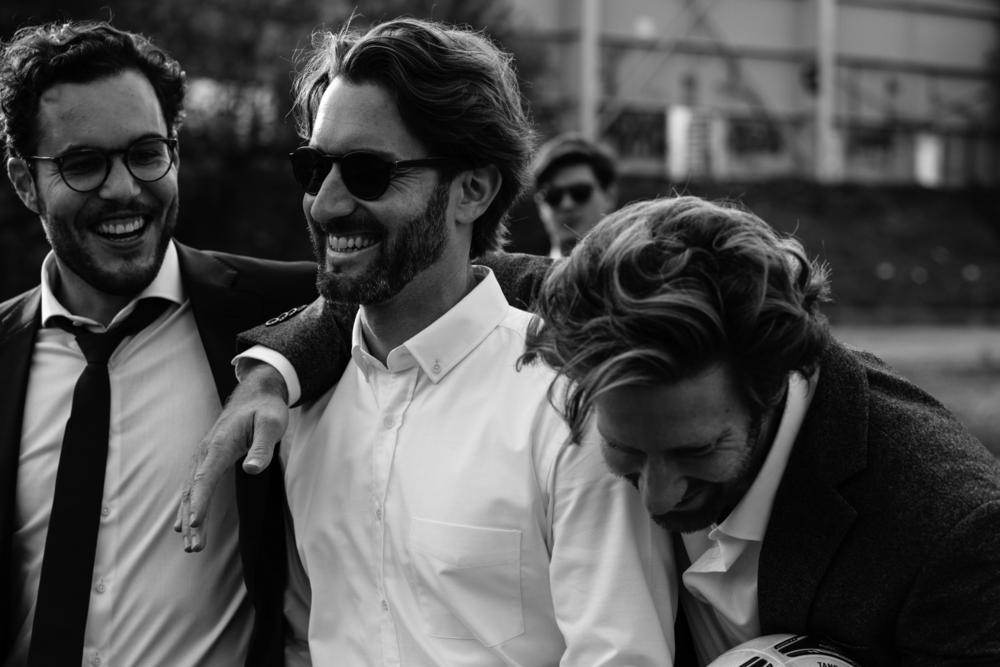 High end menswear brand Carpasus combine style, quality and sustainability. With an impressive range of high quality shirts in unique styles to help you make a statement in the office.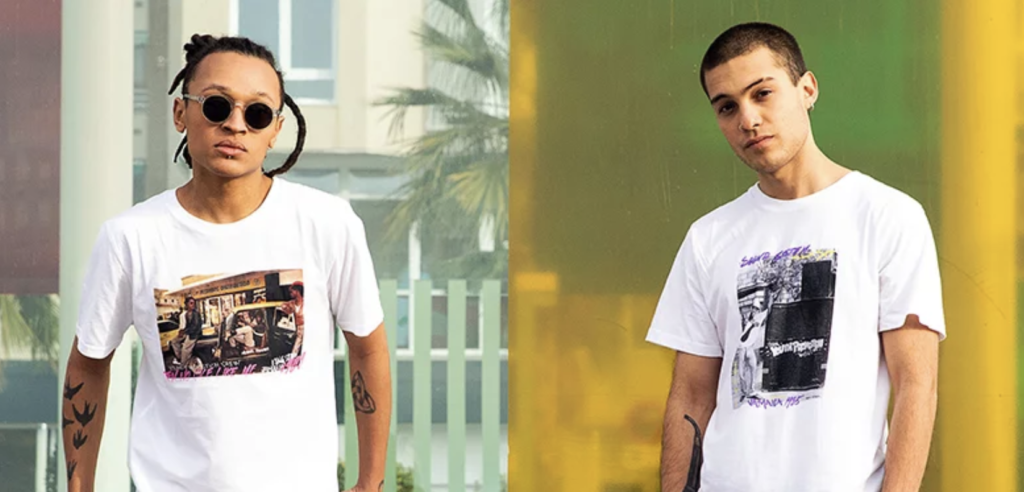 Swedish company Dedicated set out to provide a positive alternative to the traditional fashion industry which is the second largest pollutant in the world, with infamously poor working conditions. And they follow through their mission with some of the toughest certification standards in the industry.
Give them a try for bold prints and striking street style across t-shirts, sweatshirts, hoodies, shirts, jackets and more.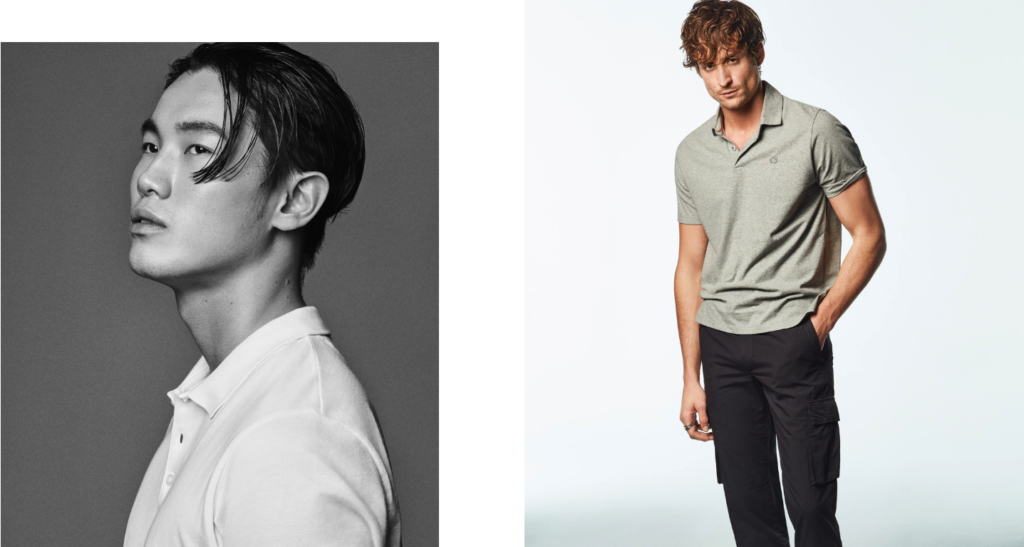 Ecoalf was created after the birth of founder, Javier Goyeneche's first son – which inspired him to create a brand more aware of its impact on the planet for future generations. By integrating breakthrough technology, they create clothing and accessories made entirely from recycled materials, without actually looking like it.
They offer stylish ranges across jackets, coats, knitwear, shirts, sweaters, pants, footwear and accessories like bags and washbags.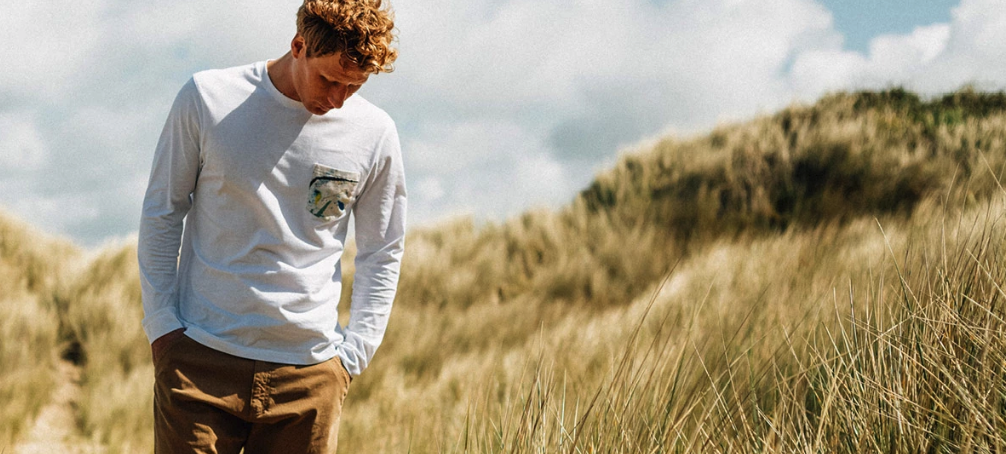 Conceived in 2003 from the needs of hardy British surfers, Finisterre designs functional and sustainable clothing for those that share a love of the sea.
From their cliff top workshop in St. Agnes, Cornwall, the team remain true to their original design ethos of functionality and sustainability brought to life in understated style, always remaining committed to product, environment and people.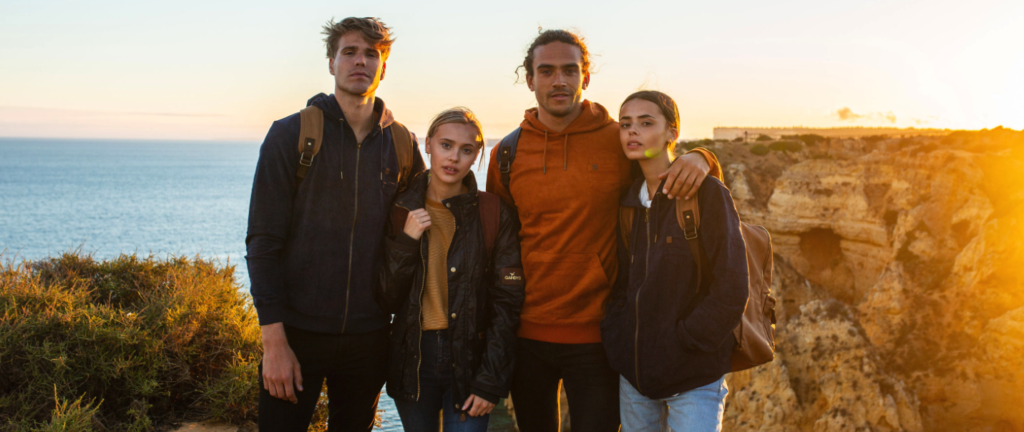 Gandys is an outdoor and adventure brand that likes to give back. The London-based brand makes menswear, womenswear and luggage for those with an adventureous spirit.
Founded by brothers Rob and Paul, who lost their parents in the 2004 Asian tsunami, the tragedy inspired them to establish the Gandys Foundation, which channels business profits into helping underprivileged children with education, medication and nutrition.

Denim brand goodsociety are committed to ensuring that all their activities are traceable and transparent, and all of their denim is made from 100% finest organic cotton.
Applying the latest manufacturing technologies and refinement, they focus on making as minimal an impact on the earth as possible. They hardly use any chemicals and make sure that none of those used enter into the environment.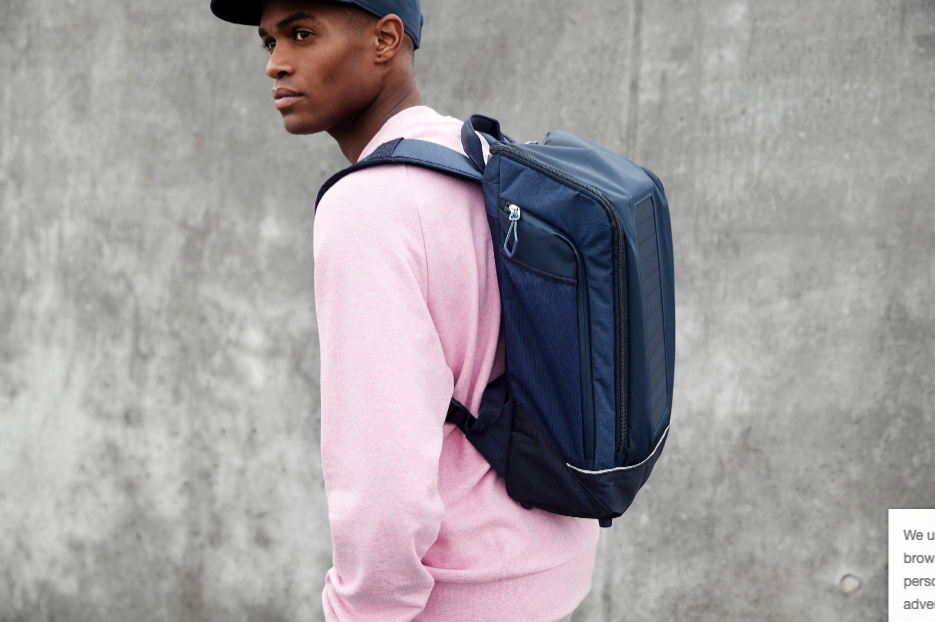 Built on 50 years of family experience in design, innovation, responsible environmental practice and a passion for quality, menswear brand KnowledgeCotton Apparel follow a strict code of best-practice principles to reduce their impact on the Earth and to ensure that natural resources are treated with respect and care.
They believe that fashion is about more than just looking good – It's about doing good too.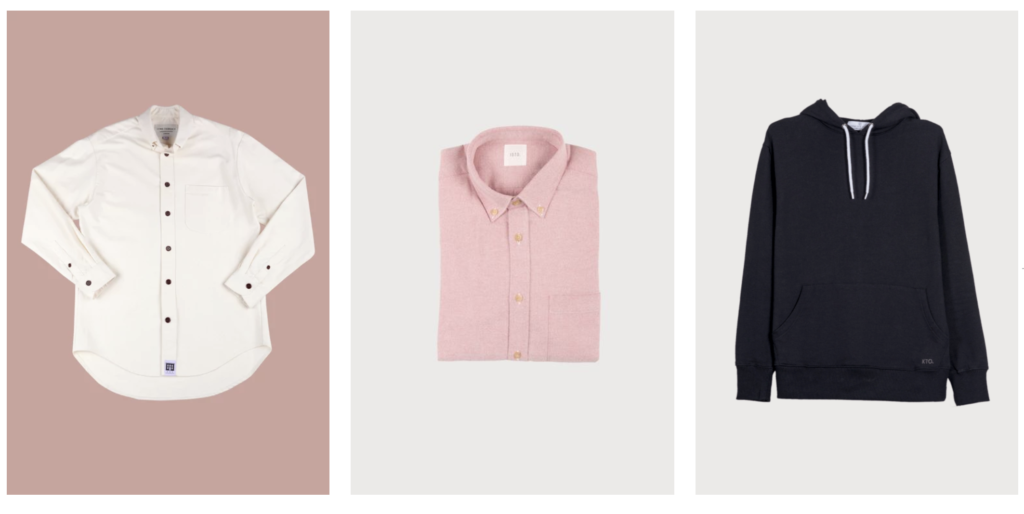 English brand Know the Origin are dedicated to sustainability and quality from 'seed to garment'.
Certified by Fairtrade International, the company is extremely transparent about its good practices, and offer a beautiful range of Fairtrade and organic mens and womenswear.

Since 1988 UK-based Komodo have been developing their styles and ethical production to offer 100% Vegan and eco-friendly contemporary clothing.
Using durable, long-lasting and breathable organic fabrics, they produce excellent t-shirts, trousers, knitwear & coats that can withstand the elements whilst remaining eco-friendly and sustainable.
Launched in 2001, Kuyichi was the first organic denim brand, creating a wide range of jeans from eco-friendly materials, limiting the amount of chemicals, water and wastewater.

Contemporary clothing made with eco-friendly, ethical practices, Nomads champion natural fibres and traditional artisan techniques.
With a range of cool men's shirts designed in their North Cornwall studio, Nomads are on a mission to prove that it's possible to live a stylish, sustainable life.
Nudie Jeans not only produces 100% organic cotton denim, they are also dedicated to sustainable and ethical practice. The Göteborg-based streetwear company offers a free repair service, resells second hand products, and recycles worn out items.
While not all their products are Fairtrade-certified, the label sources organic Fairtrade cotton from India to make its basic tees, hoodies, sweatshirts, underwear and shirts.

Describing themselves as "the lovechild of fashion, design, art, music, skate, surf, street, tattoo culture, and a plant-based, cruelty-free lifestyle", Berlin-based Plant Faced are streetwear without the sweatshops.
With 100% ethical, cruelty-free clothing, they aim to spread messages and start conversations.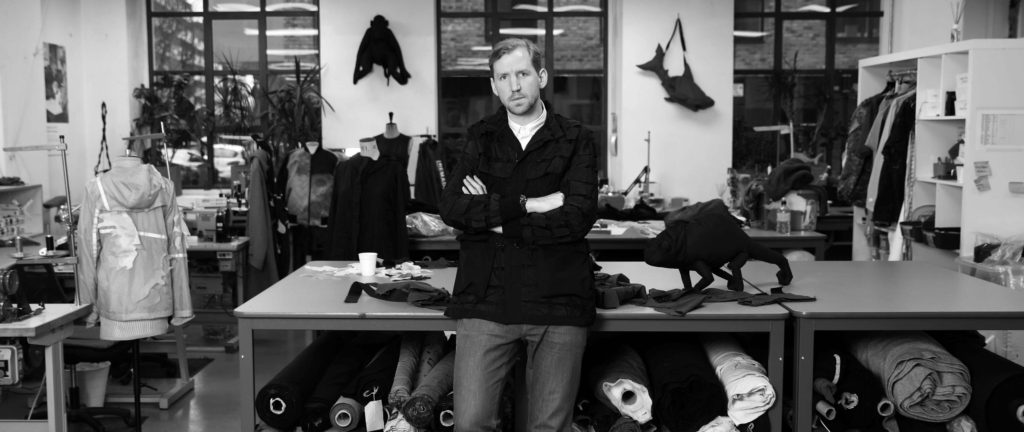 Christopher Raeburn designs sustainable and intelligent fashion, reworking surplus fabrics and garments to create distinctive and functional pieces. Incubating a culture of creative collaboration in his East London studio to create garments stocked in the best stores globally.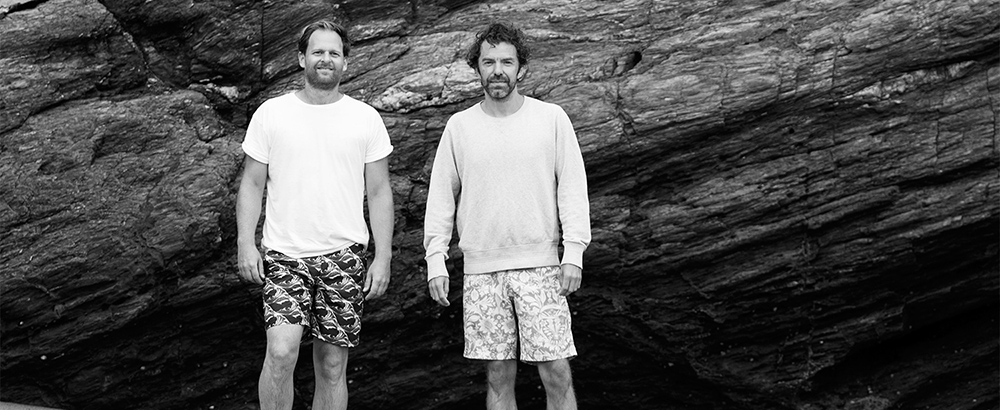 In 2009, friends Riz Smith and Ali Murrell decided that there was a need for something better in the men's swimwear market. Riz had worked for many years designing swimwear for a number of global sports and fashion brands, and Ali had recently returned from sailing across the Pacific where he witnessed first hand the crisis of plastic pollution facing our oceans.
Together, they set out to build a brand with the aim of creating 'The most beautiful and sustainable swim shorts in the world'.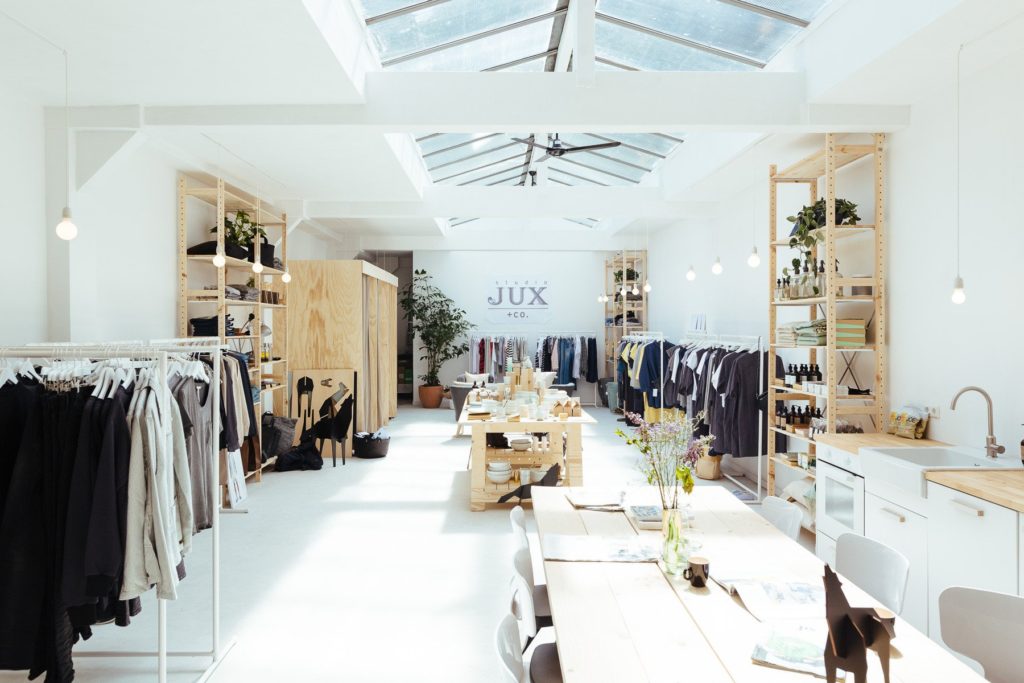 Studio JUX opened in 2008 fuelled by a belief that fashion should be fun and enjoyable for everyone involved; from the designers, the people working in factories and everyone wearing and using the products. 'JUX' literally means 'fun' or 'having a laugh' in German.
Their collection is made in their own factory, by women empowerment projects and social enterprises in Kathmandu, Nepal – ensuring safe and healthy working conditions, maximising their social impact and minimising environmental cost at the same time.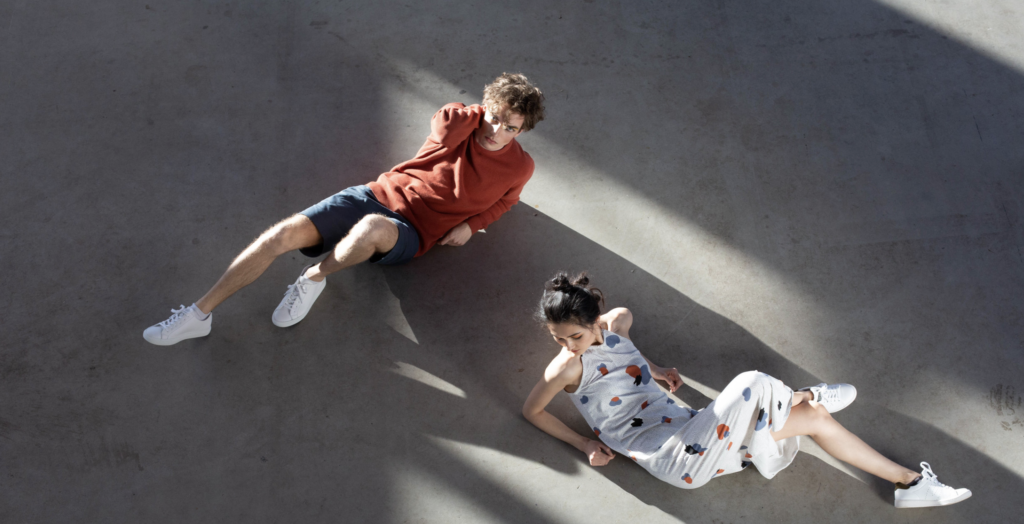 With Munich-based ThokkThokk striking minimalistic but energetic graphic design meets ecological production. Their goal is to create an alternative to fast fashion and make sustainable clothing accessible to everyone, with attitude, style and a fair pricing policy.
All ThokkThokk pieces are sustainable, fair and vegan.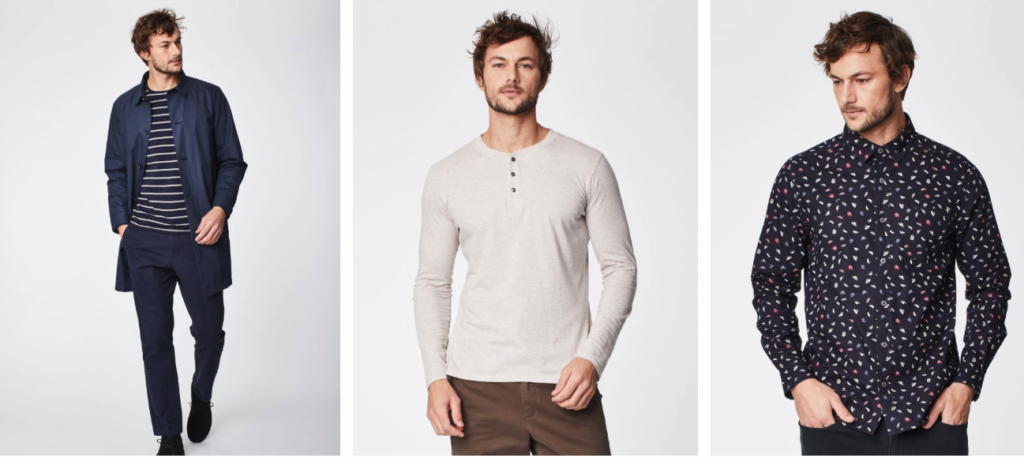 Thought produce smartly designed hemp shirts, men's t-shirts and more. Each piece, made from naturally grown bamboo, cotton, wool or hemp is super-soft, sustainable, free from harmful pesticides and chemicals, and often stronger than fast fashion equivalents.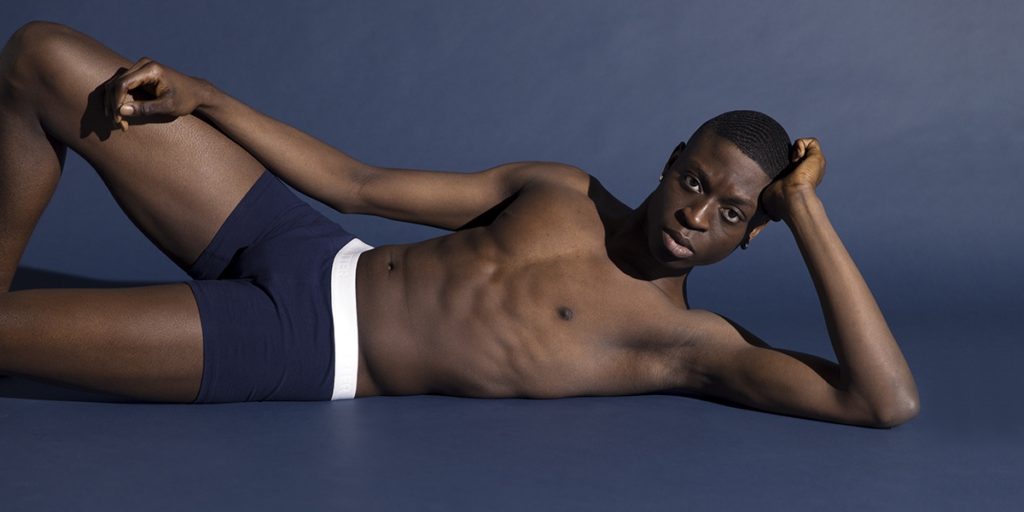 VATTER underwear is crafted from the finest organic cotton, with exceptional design – bringing sexy to the organic clothing scene. They position themselves as "cotton with attitude".
I hope that you found at least something you were looking for amongst that list. But if it's ethical, sustainable shoes or accessories you're looking for, then try this listing instead.