Here is my constantly growing directory of conscious brands making and selling ethical, sustainable, eco-friendly, fair trade or natural fashion for men, in the USA & Canada. 
I know from experience that it can be hard to find good quality ethical men's fashion in an often women's-first marketplace, so I'm maintaining this list as an easy reference for any time you want to update your wardrobe.
US designers are at the leading edge of ethical fashion so within these links you'll find everything you need, from street style, to shoes, bags and office wear.
And if you're based in Europe, there are loads of exceptional brands too – check out my Ultimate List of European Ethical, Sustainable Eco-Friendly or Natural fashion brands here, or my list of European Ethical, Sustainable & Eco-Friendly Shoes & Accessories for Men.
I'll add to this directory as and when I hear about new brands, so if you represent or know of any labels that belong on this list, please email me at manbodyspirit@gmail.com.
Note: I have no affiliation with any of these companies, and have not necessarily tried the products of all of them.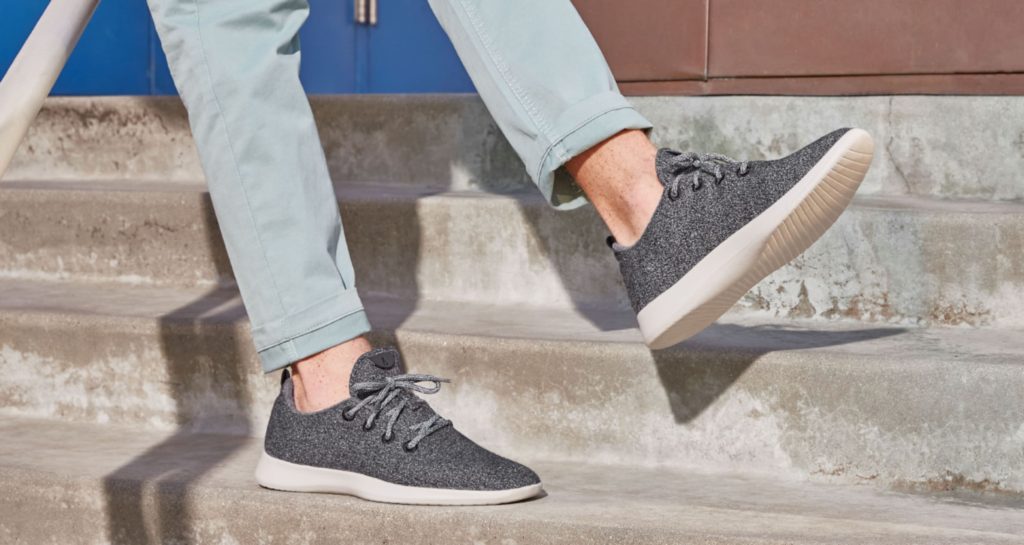 After years of research and tinkering, New Zealand native Tim Brown teamed up with renewables expert Joey Zwillinger to craft a revolutionary wool fabric made specifically for footwear. The outcome? An entirely new category of shoes inspired by natural materials, and an ongoing mantra to create better things in a better way.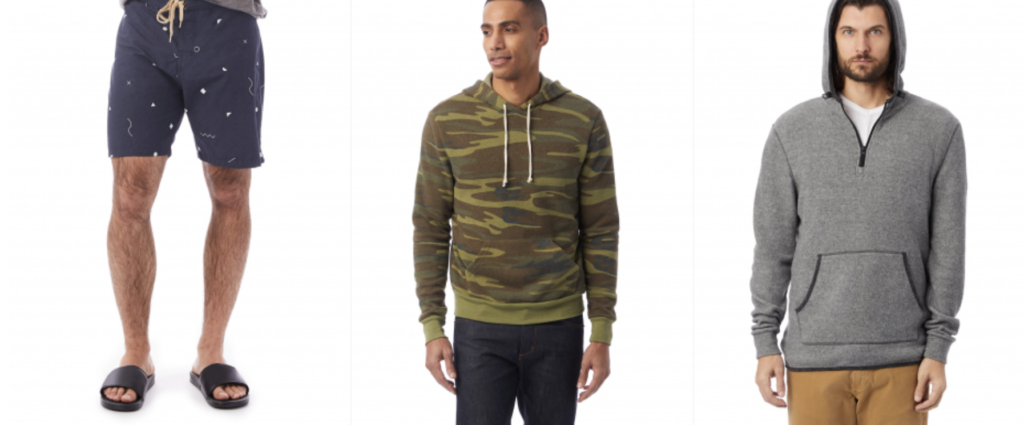 Offering an impressive selection of everyday basics, Alternative creates wardrobe staples with modern silhouettes, balancing simplicity and style. More than 80 percent of their garments are made with sustainable materials and processes.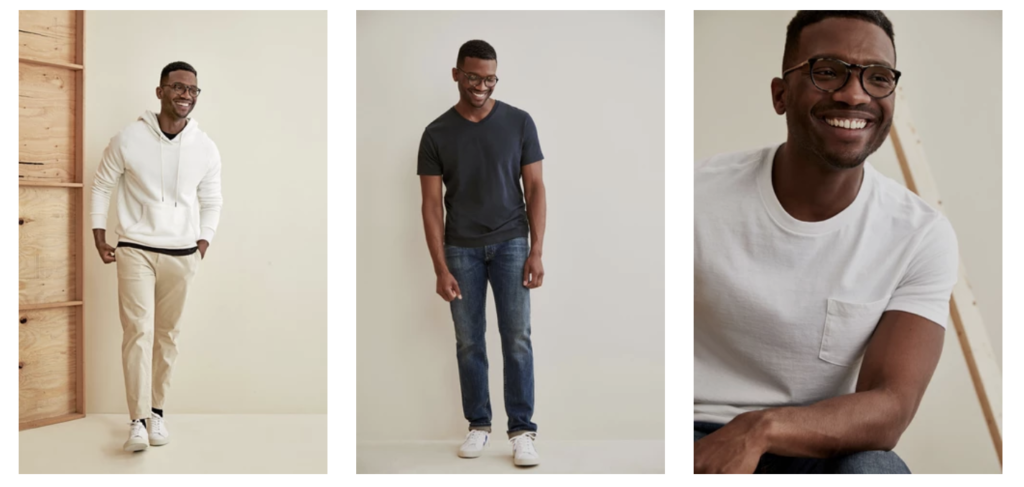 Translating as 'Green Love', Amour Vert are dedicated to creating a healthier planet for future generations, making sustainable, versatile, and thoughtfully designed casual clothing for men, women and children. They also plant a tree in partnership with American Forests for every T-shirt they sell.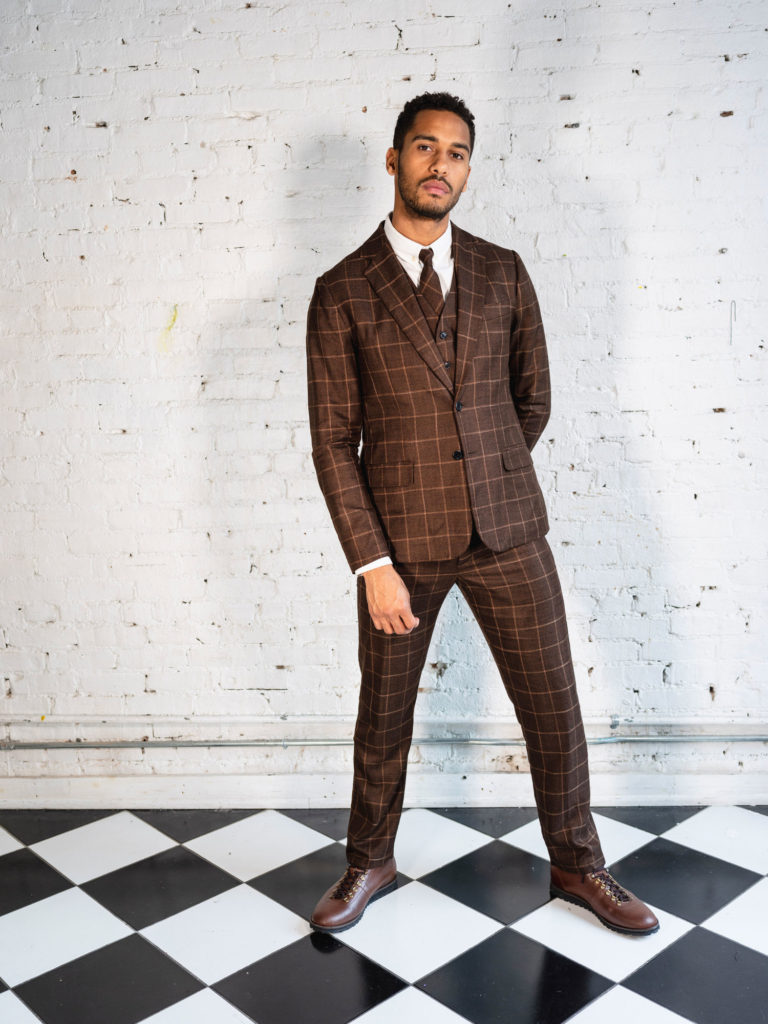 In 2010 Brave Gentleman launched as the first vegan lifestyle menswear brand in the world, applying the methodology of ethical fashion to classic menswear aesthetics. With a commitment to using no animal products anywhere in their production, Brave Gentleman ensure that the people making their clothing work in safe conditions, for a living wage, whilst making minimal impact on the planet.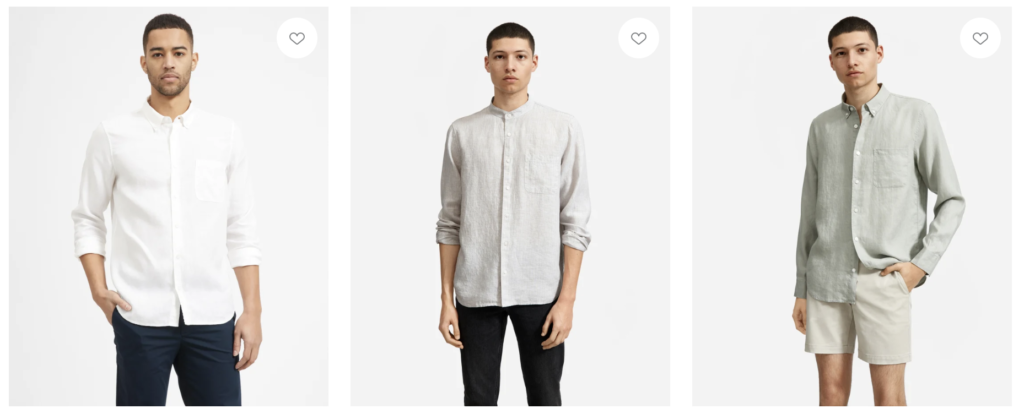 Offering one of the most comprehensive clothing ranges, Everlane partner with the best, ethical factories around the world, and source only the finest materials. Their philosophy of Radical Transparency makes them more open with information sharing than most other brands, including openly sharing the true cost of every product. Indeed, whilst many retailers mark their garments up by up to five or six times, Everlane typically do so just two or three times.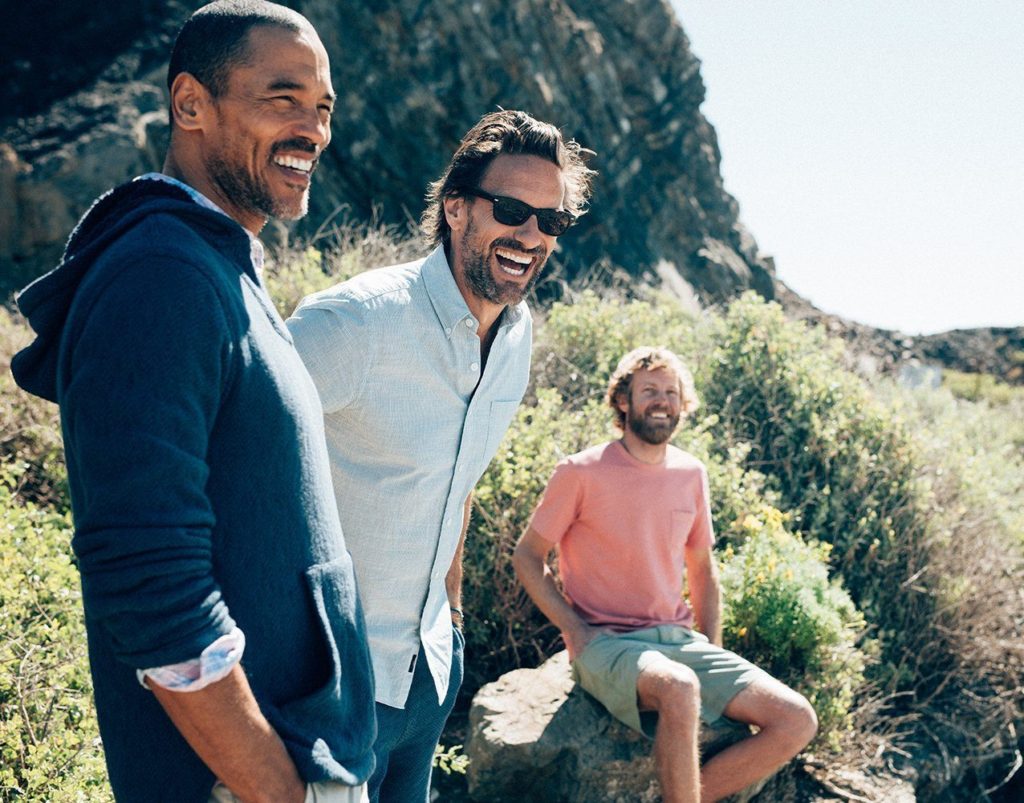 Faherty pride themselves on creating clothes for "life's great moments", those spent by the water, around a bonfire, catching waves or watching sunrises. They design in unique and sustainable fabrics, developing close relationships with their fair trade manufacturers.

LA-based T-shirt company Groceries manufacture all their products in their own factory to ensure the highest sustainability standards. They are aiming to redefine what it means to be a transparent fashion brand by supporting family farms, localised manufacturing, living wages, and Monsanto-free post-consumer ingredients.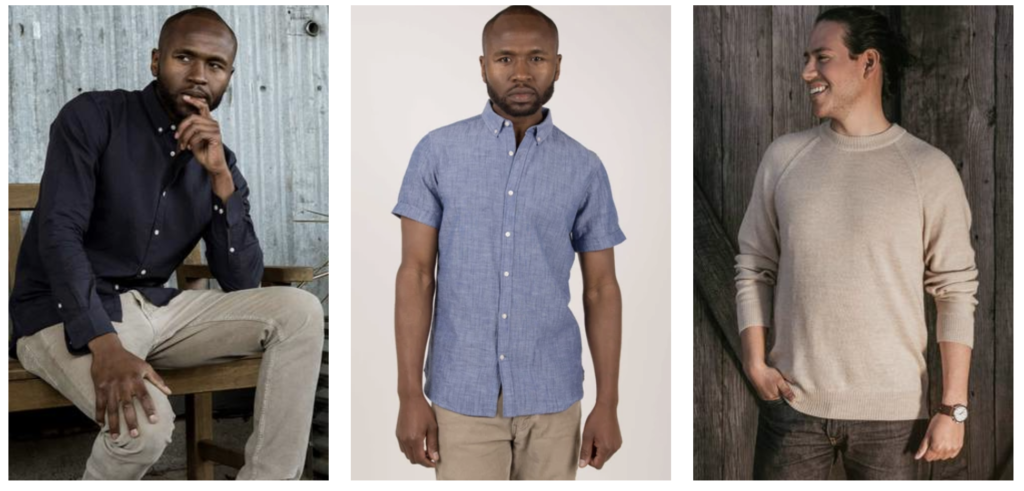 From the perfect organic cotton shirt to eco-friendly alpaca sweaters and jackets, each Indigenous piece is 100% natural, sustainable, and fair trade, handcrafted by skilled artisans in Peru.

Initially starting out as three cute school friends with a shared passion for crocheting, the full Krochet Kids was born when the lads began international volunteer work during college. After an eye opening stint in Uganda, the group came up with the idea of teaching people in developing countries how to crochet as a means of breaking the cycle of poverty. Since starting in 2007 they have employed hundreds of people in Uganda and Peru to create a broad array of high quality 'gifts that give back'. 

Leave Nothing But Footprints make simple and comfortable wardrobe staples from bamboo, making them ultra-soft and extremely durable. Based in Toronto, Canada since 2007 LNBF believe that by making sustainable choices every day we can all make small steps to reduce our ecological and carbon footprint.

Nau designs versatile, sustainable apparel for the adventurous spirit.  Blending beauty, performance and sustainability, Nau's first season was crafted from sustainable fabrics including 100% organic cotton and 100% recycled polyester in styles that redefined how stylish outdoor performance apparel can be.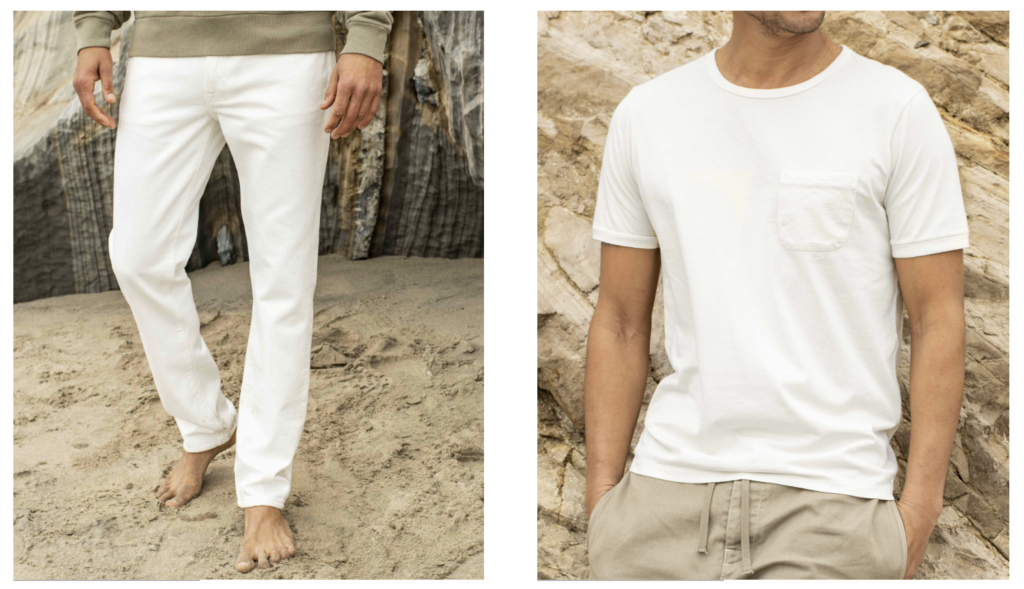 11 time World Surf Champion, Kelly Slater, and acclaimed designer, John Moore founded Outerknown to make clothing that respects the planet. What if we could design the kinds of clothes we love to wear in a more conscious way? Is the question that drives them.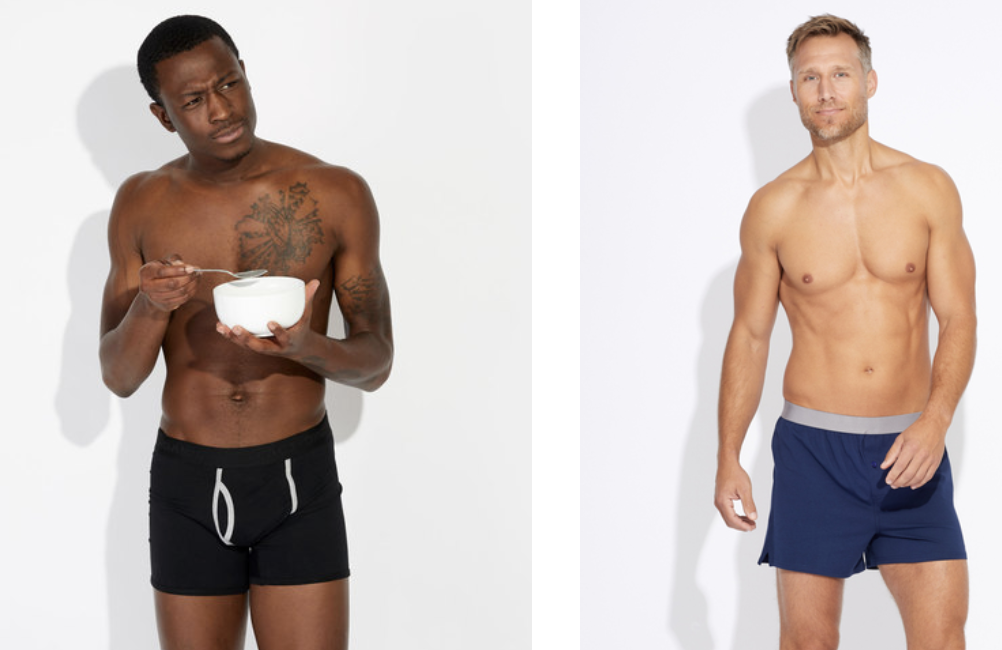 PACT creates underwear and activewear almost 100% made from certified organic cotton, certified by either GOTS and/or Fairtrade. The brand also uses no animal products.They believe in crafting clothing differently: Sustainable materials, kindness towards humans and the softest clothing.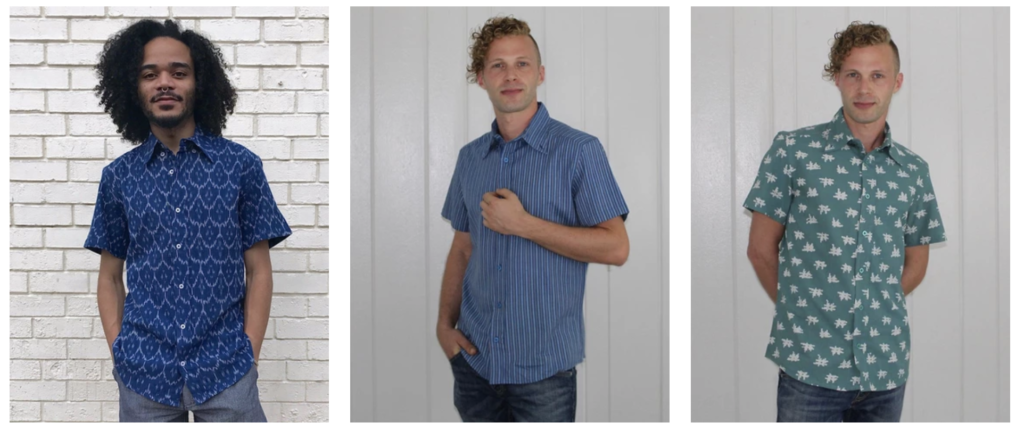 Fair trade producers of slim fit button down shirts in soft breathable cotton for sturdy comfort, Passion Lilie's shirts come in unique print styles and tailored fits, ideal for the transition from work to play.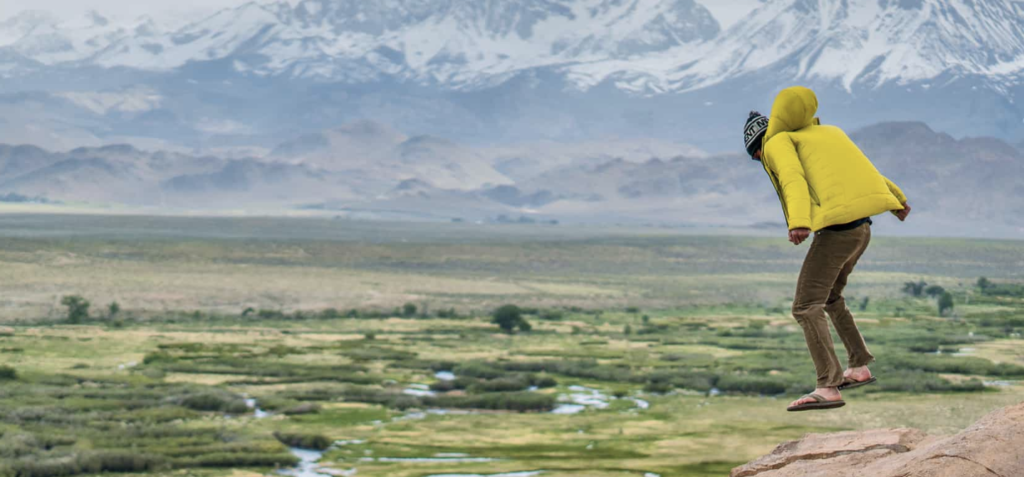 Long-established ethical fashion pioneer and leader. The outdoor wear expert has all its cotton GOTS certified organic and is Bluesign certified for 56% of its fabrics. The brand is also a member of 1% For The Planet and of the FLA Workplace Code of Conduct. 
Whether you're looking for outdoor wear for all conditions, or rucksacks and accessories with lifetime guarantees, you can't go wrong with Patagonia.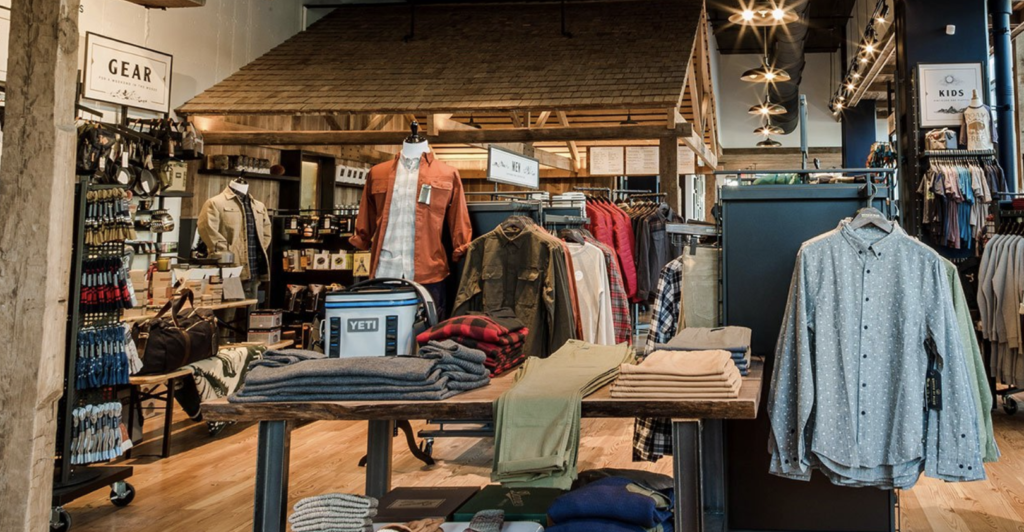 For every product sold, United By Blue removes one pound of trash from the world's oceans and waterways. Created in 2010 with the idea that a successful outdoor brand can do serious conservation work, United By Blue employees regularly roll up their sleeves to remove plastic bottles, styrofoam, tires, old appliances, and more from creeks, rivers, beaches, and streams.